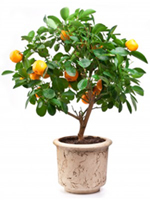 We've all tried the upturned drink bottles, and wet newspapers in the bath – with very limited success.
Anyone serious about their indoor plants knows that the watering and feeding required to maintain indoor plants in tip-top condition, particularly in warmer weather, necessitates a continuation of the level of care you provide.
Fortunately, that's exactly what 1-Call can do, so that you can completely relax on your next holiday away from home, knowing your indoor plants are receiving  professional care as frequently as you nominate.